Official Shopify partner agency in Fulda and the surrounding area
Would you like to get started in e-commerce and are therefore looking for suitable e-commerce software?
As an official Shopify partner agency in the Fulda region, we support small to medium-sized companies on their way into online retail. Our services include the design of your web store. Beforehand, we discuss your wishes and design specifications together based on your company's corporate identity. This is followed by the actual creation process. Here we rely on tried and tested software modules. The functional solutions enable quick and easy implementation.
Once the basic structure of your webshop is in place and has been authorized by you, we import your product data. Soon after, your products go LIVE! We then take care of the growth of your e-commerce company. Thanks to our trained handling of the Shopify system, we know all the pitfalls and potential challenges inside out.
We support and advise you on the addition of functions and the introduction of new products. We also ensure the error-free integration of plug-ins. On request, we can take care of all online marketing measures to publicize your online store and products or services.
Take a closer look at our website! Here you will find exciting customer examples of entrepreneurs from Fulda and the surrounding area who have already successfully made the transition to e-commerce with us. The practical Shopify complete packages are aimed at customers from a wide range of industries.
With us, you can successfully set up an online store – without the hassle of administrative work. Benefit from our knowledge.
Shopify webshops: A German-Canadian success story
Shopify is the product name of the company of the same name, which sells its online store system to small and medium-sized companies worldwide. The Canadian company was founded in 2004 by the German entrepreneur Tobias Lütke and other business partners. He had previously emigrated to Canada and found his new home in Ottawa. The vision of the founders almost 20 years ago was to create online stores in less than 20 minutes! At that time, there were still high barriers to entry into the e-commerce market – especially for small and medium-sized companies. It usually takes months to open your own online store. Tobias Lütke and his team wanted to change that. Hardly anyone would have dared to dream of a success story at that time. Today, the vision is pure reality! And this is how it happened:
To make the platform better known, Tobias Lütke launched a competition that quickly made waves in the online world. The prize – 100,000 dollars in prize money and a MacBook Pro. The winner was to be the Shopify online store that generated the highest turnover in two consecutive months. As a result, the software provider's usage figures rose rapidly for the first time. This was followed by further clever sales strategies. In the meantime, more than one million customers have opted for the Shopify solution and successfully entered the e-commerce market. The IPO followed in May 2015. As a result, the market value of the Canadian software company rose to 11.6 billion US dollars.
Demand continued to rise in the first half of 2020 as a result of the global coronavirus pandemic. Shopify shares are traded on the New York Stock Exchange at a value of 110 billion US dollars – a success story. In June 2020, it was also announced that the Canadian Shopify company and Walmart, a global US retail group, had entered into a pioneering cooperation. Shopify merchants can now also offer their products on Walmart Marketplace.
As a Shopify partner in the Fulda region, we can help you get started in the e-commerce market. Take the opportunity and get free advice now!
Shopify: Your own webshop in just a few minutes
The company is a standardized e-commerce software on the international e-commerce market. Whether the offer is suitable for your company depends on a number of factors. So today we will explain the advantages, functions and options that the system currently offers you. Shopify developers are constantly working on new functions that make the software even more attractive to use and will make it one of the most modern store providers in the world in the future. The following opportunities have convinced us to become a licensed agency partner in Fulda, in addition to our day-to-day business, online marketing:
Quick and easy access
The Shopify software can be set up quickly thanks to the clearly designed user interface and can be adapted to your own design specifications. Users have functional options for professional online trading at their disposal. In addition, regular product and content maintenance is clear and easy to carry out. With the help of different log-in data, managing directors, employees and external Shopify agencies can work on your store in parallel.
Shopify Theme Store
Shopify themes demonstrate a high level of design. They are based on a flexible template engine. It is therefore relatively easy to adapt your own design ideas and wishes. This is important, because you will certainly want to adapt your online store to your company's corporate design so that the new web store can be easily integrated into the existing design of your website. In addition, the templates offered in the Shopify Theme Store are subject to strict quality control. Even with a standard template, good-looking stores can be realized in a very short time.
Diverse payment providers
In addition to the quality of products and services, the choice of payment method is also important to customers in online retail. Before placing an order, customers should therefore find out exactly which payment providers are available. The topic therefore also has an indirect impact on your company's profits and turnover. However, the software provider is also well positioned here. It supports common payment providers such as PayPal, prepayment, purchase on account, Sofortüberweisung, Amazon Payments or Stripe. With just a few clicks, you can add the respective payment providers to your own store and manage them easily.
Integrated marketing tools
Anyone who runs an online store needs to be fit in marketing or be supported by an online marketing agency. In addition to basic marketing knowledge, the creation of your own store also involves the planning of suitable advertising measures and the use of integrated marketing tools that are made available to Shopify customers. This allows you to run a blog and add lively product descriptions with high-quality images. In addition, common marketing and analysis tools can be integrated into your store system. An extremely important factor and a real plus point in day-to-day work! The marketing tools are used to implement marketing campaigns and for controlling. There are interfaces to Mailchimp, Facebook Store, Google Analytics and Google Shopping – to name just a few.
App extensions
You can add various tools to your online store. Live chat functions for customer support, SEO tools or invoicing and delivery note systems can be integrated. Here, too, new options are constantly coming onto the market. You should therefore keep yourself regularly informed about new extension packages. We will be happy to inform you in our blog.
Safety and maintenance
Regular system updates, SSL encryption, PCI certificates, hosting and server maintenance are some of the security-related issues for which online store owners must take responsibility. In your case it is different! The Canadian e-commerce company takes responsibility for security and maintenance for all its customers. You also benefit from round-the-clock availability of your web store thanks to intelligent hosting and regular security updates, which you should never do without.
The best functions at a glance:
100 modern design templates for a perfect appearance.
Standardized software system for all desktop and mobile devices.
In Germany alone, there are ten different payment methods that can be activated at the click of a mouse.
As an e-commerce service provider, the company takes care of correct tax accounting for you.
Multilingual online stores at the click of a mouse.
Secure hosting: The software company guarantees 24/7 availability.
Products can be created in different variants.
You can view a complete list of all features of the Canadian software company here.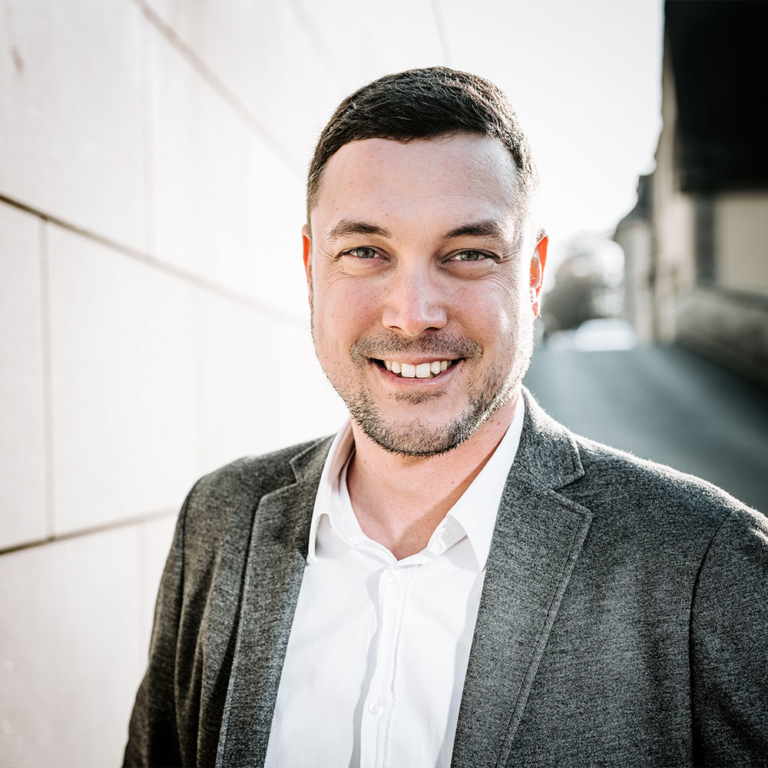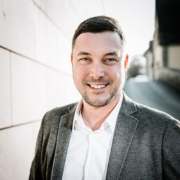 "My name is Steffen Derbort, founder of Derbort – Online Marketing and I have been doing digital marketing for companies and the self-employed for more than 10 years. Many entrepreneurs are not aware of the workload reductions and time savings that are possible through the use of online marketing tools and processes. I will help you to discover these advantages for yourself or your company and to use them efficiently."