Social recruiting – an efficient addition to the recruitment process
In this article, we explain the specific advantages of recruiting measures via social media for companies and how you as a company can use them to your advantage.
32 million people use social media – but only 11 percent of all German companies place job advertisements on social media such as Facebook and Instagram. On the other hand, there is an ever-increasing shortage of skilled workers in many sectors. This is precisely why an efficient and modern personnel search is becoming increasingly important, as previous methods via print media and job exchanges only work in exceptional cases.
Break new ground in employee recruitment
Nowadays, far fewer applications are received for vacancies. Surely this problem also accompanies you. But instead of helplessly accepting the shortage of skilled workers and the associated staff shortage, it can be worthwhile to think outside the box and find out about new ways of recruiting staff.
---
This is still the case in many companies:
New job advertisements are placed in daily newspapers and online job boards in the hope that suitable candidates will find the vacancies by chance and apply for them. However, experience shows that companies receive very few if any applications via these methods these days.
---
This is where social recruiting comes into play
Comparable to working in active sales, you can use reliable strategies and measurable processes via social networks such as Facebook, Instagram or LinkedIn much more effectively for recruiting specialists. You approach potential employees at eye level and then actively recruit them for the vacancy in your company.
---
Social recruiting opportunities for SMEs
Small and medium-sized companies are now also increasingly using social platforms for targeted personnel recruitment. They develop strategic cornerstones for the two-sided use of their social media channels. Detailed procedure plans explain the targeted use of a modern recruiting channel.
Use social recruiting now for a more efficient HR strategy
We can help you with reliable and tried-and-tested procedures for recruiting qualified specialists via social media such as Facebook, Instagram and LinkedIn. We are also happy to adapt your recruiting measures to current market changes. We act as consultants at your side and help you to understand the new recruiting methods and establish targeted processes in your company.
Do you currently have vacancies in your company? Let's break new ground together! We will inform you about your options in social recruiting in a free initial consultation.
Why companies should engage in social recruiting
Social recruiting is a sensible and effective measure. However, a strategic approach is the be-all and end-all here too. Channels must be handled with sensitivity. Content-related and legal conditions must always be observed. The factors that significantly influence the success of e-recruiting are:
Authentic appearance
Goal-oriented approach
Be patient
Acting in the spirit of the network concept
Permanent willingness to learn and adapt
The last point is particularly important in day-to-day work. Social media are subject to a constant urge to change. They thrive on their high level of dynamism. What worked yesterday may be outdated tomorrow and need to be adapted again.
---
A glimpse into the future? Already today, one in ten positions in HR management in corporations is filled by a social media recruiter. This gives us a glimpse into the future and gives rise to further forecasts.
---
Automation in social networks will continue to develop. In the coming years, more and more small and medium-sized companies will discover and utilize the advantages of e-recruitment. As a result, competition for skilled workers is increasing. Therefore, sharpen your company profile at an early stage and use the support of an external social recruiting expert in your day-to-day work.
The main advantages of social recruiting at a glance:
Precise targeting of specialists.
High cost and impact transparency of individual campaigns.
They reach three times more potential applicants.
Modern recruiting promotes the reputation of your brand.
Social recruiting as part of a company's candidate journey
The opportunities of social recruiting lie in the personal exchange with potential employees and actively convincing them to apply to your company. This is done using our 5-step plan, a concept for the successful recruitment of specialists from various sectors via social media channels.
We start by defining the objectives of your recruiting campaign.
This is followed by a detailed analysis in which we take a close look at the current status of your personnel recruitment.
In the third step, strategy development, we take care of creating individual measures that can be perfectly integrated into your company.
Now it's time to implement the strategy: the individual measures are initiated and implemented professionally.
Finally, we take care of reporting and monitoring.
Let us advise you now without obligation!
Social media channels lead to a strong transparency of the corporate culture – both positive and negative. Young professionals in particular, who have grown up with the use of social media, attach great importance to a positive employer image, which is clearly reflected for them in all social media activities. Future applicants informed themselves in detail about your company in advance. You include the company's social media presence in your assessment. They are less motivated by money than previous generations. A modern way of working, fair cooperation and a flexible work-life balance are immensely important to them. Examine your company in this respect and be open to change if you want to attract committed specialists to your company.
Do you feel addressed? Then contact us today for a free consultation and find out together with us how you can attract the attention of potential applicants with a professional social recruiting process.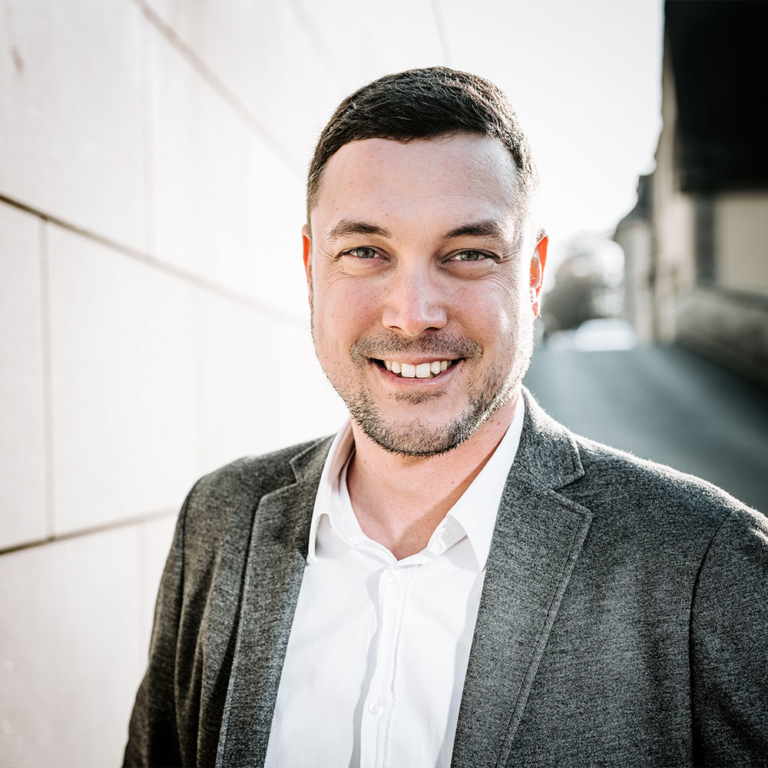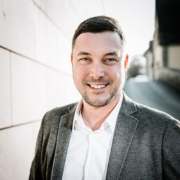 "My name is Steffen Derbort, founder of Derbort – Online Marketing and I have been doing digital marketing for companies and the self-employed for more than 10 years. Many entrepreneurs are not aware of the time and effort that can be saved by using online marketing tools and processes. I will help you to discover these advantages for yourself or your company and to use them efficiently."