Search engine optimization basics
10 tips for text optimization for search engines
This article explains the procedure for creating optimized texts, from keyword analysis to content requirements and special features. A clear structure, unique content and user-oriented text design are some of the most important aspects of a modern and search engine optimized text.
A thorough keyword analysis should be carried out before starting any text. It should be noted that only relevant and common words with a high search volume should be used as keywords. In addition, it is advisable to search for synonyms or semantically related terms to your own keywords, analyze them with specific tools and use them in the article as appropriately as possible.
Keyword density should no longer play a role in the optimization of texts these days. Texts should therefore no longer be optimized based on the frequency of the keywords they contain, but on the basis of topic and user-relevant content. This alone can generate a natural occurrence of relevant terms.
Nevertheless, you should always keep an eye on the keyword density figures. Frequent changes or additions to text or text sections, for example, can unintentionally result in a high keyword density, which could be interpreted by search engines as so-called keyword stuffing from a percentage of more than 8%. The consequence would then be a possible downgrading in the ranking of the affected page.
This development can be avoided by using paraphrases and synonyms in texts. In this way, the natural occurrence of relevant terms can automatically achieve the necessary keyword density.
Search engine optimized headlines
Which headlines are really relevant? Basically, it can be said that all headings are relevant. Headings and subheadings should be characterized by a sensible structure and the use of h1 to h6 tags. If possible, the H1 heading should only be used once in the text; subsequent headings should be marked with an H2 TAG. Subheadings should ideally be marked with the H3-TAG.
The optimum length of a headline is max. 5 words, these should be short, concise and understandable with a high information content for the reader. Keywords in headings are rated much more important by Google the further forward they appear. Therefore, a corresponding keyword should be placed first or as far forward as possible in the headline.
The teaser as introductory text
At the beginning of each text there should be a short teaser as an introduction (2-3 lines) to briefly and concisely explain to the user what the article is about and what additional content awaits the user.
Text structure and content requirements
High-quality content with relevant user information and solutions to problems – i.e. real added value for the user – is in demand nowadays and is naturally also welcomed and rewarded by Google. The word count of a text is therefore primarily insignificant for the evaluation of content relevance.
However, experience has shown that the recommended text length for posts is currently between 1500 and 2000 words; as a rule of thumb, blog posts that can be read within 7 minutes are recommended. For longer texts, it is also advisable to use a table of contents to give the reader an overview of the most important page content right from the start.
Additional factors are the uniqueness ( unique content ) and topicality of the created text as well as an optimal organization and structure. This can be achieved by using text blocks with 2-4 line paragraphs and subheadings. The inclusion of graphics, photos and videos also enhances the article and offers the user added value.
Avoidance of duplicate content
The creation of duplicate content, e.g. through the use of recurring phrases or text sections, should be avoided as this is tantamount to fraud from Google's point of view and prevents Google from delivering the best possible result for the user. The existence of duplicate content can therefore – in the long term ( !!! ) – lead to a penalty by Google.
The user-oriented text design
Since 2010, Google has been increasingly experimenting with human recommendations. The recommendations from the social networks are included in the ranking, directly or indirectly, by evaluating the click and surfing behavior. The user-oriented text and website design pays off in any case. After all, users will leave a confusing page faster than they arrived, let alone recommend it to their contacts on Facebook, Twitter, Google+ and the like.
Internal and external links
Manually place both internal and external links within your text to refer the user to additional content that is relevant to the topic and useful. Setting internal links also makes it easier for search engines to crawl your site. It should be noted here that the central keyword is always used as anchor text. This strengthens the thematic relevance of a subpage. A link from a page should only be made once to a subpage, as the linkjuice is distributed to all existing links. Internal links should always be provided with the important keyword. The fewer internal links – the more link power.
Common mistakes:
Different link texts for one link target
Links to destinations that no longer exist
too many internal links
The use of the final movement
At the end of each article, a meaningful closing sentence should be included, which should not only contain your own statement, but also the most relevant keywords of the article.
The correct creation of a search engine optimized text with the appropriate length, keywords and unique content can represent real added value for the searcher and significantly increase the findability of your own page by the search engines. If we can help you optimize your content, please contact us! We will be happy to help you!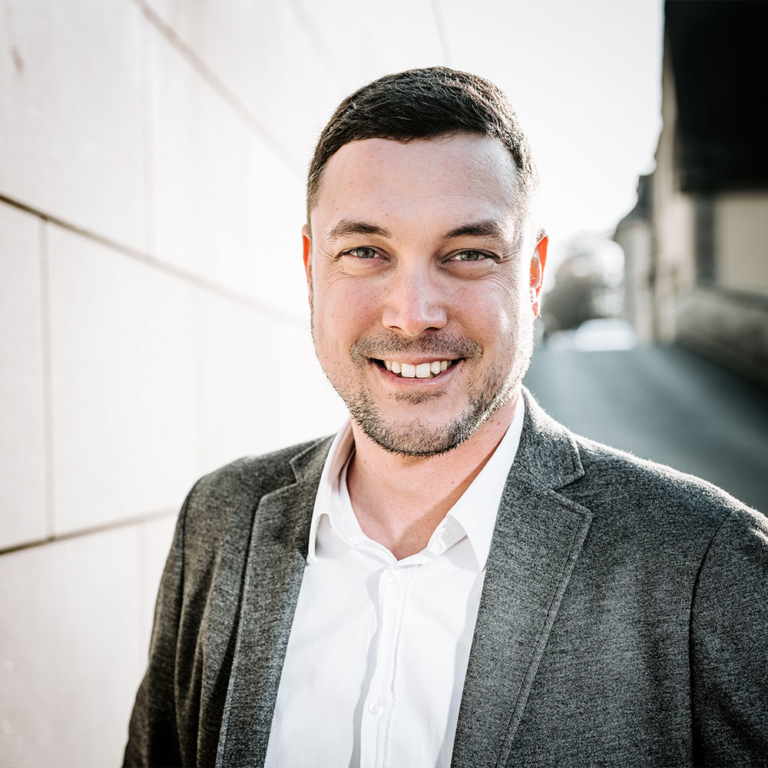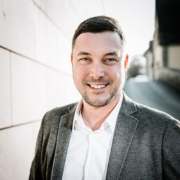 "My name is Steffen Derbort, founder of Derbort – Online Marketing and I have been doing digital marketing for companies and the self-employed for more than 10 years. Many entrepreneurs are not aware of the workload reductions and time savings that are possible through the use of online marketing tools and processes. I will help you to discover these advantages for yourself or your company and to use them efficiently."